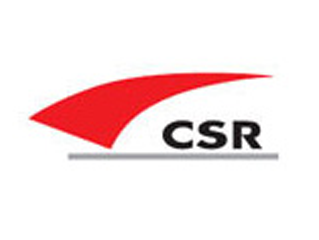 CHINA: China South Locomotive Group director Zhao Xiaogang and Mayor Liu Qi laid the foundation stone for the Ningbo South Locomotive Metro Rail Equipment Co assembly plant in on August 30.
The company was formed in April as a joint venture of CSR Zhuzhou Locomotive, CSR Zhuji, Ningbo Rail Company and Yinzhou District Development & Investment Corp. The assembly plant will be located in Wuxiang, close to Ningbo and 15 km from the port of Beilun.

The first phase of the plant includes a 40 000 m² assembly complex where trial production is expected to be underway by September 2013, with production ramping up to 150 cars/year. There will be a 4 km test track, and later phases will include facilities for heavy overhauls.
CSR Zhuji has developed three models of urban rail vehicle, with the Type A, B and C offering top speeds of 80, 100 and 120 km/h respectively. It is also undertaking research into aluminium and stainless steel bodyshell design.
In January the company signed a contract to supply 22 six-car Type B trainsets for the 21 km first phase of Ningbo metro Line 1. A radial network of six lines totalling 247·5 km is planned by 2020, creating the demand for between 1500 and 1800 vehicles.