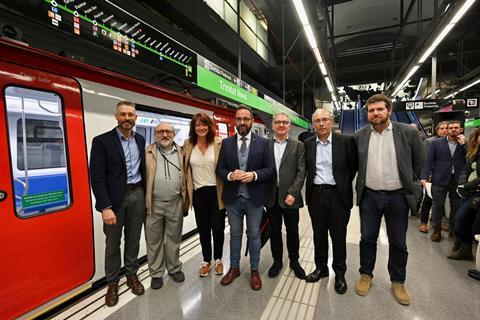 SPAIN: The first Series 7000 trainset entered service on metro Line 3 in Barcelona on March 13.
Alstom is supplying 26 Series 7000 trainsets for the 1 435 mm gauge Line 3 and 24 Series 8000 vehicles for the 1 668 mm gauge Line 1 under a €318·9m contract co-financed by the European Investment Bank and the European Union's Recovery & Resilience Fund.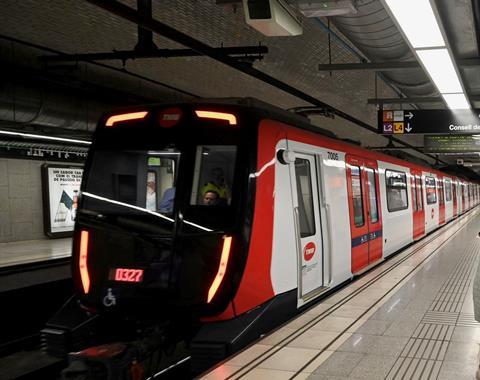 The trains feature wider doors and central aisles than the current fleet. They are made of lightweight components, their energy consumption is 6% lower than that of earlier trains, thanks to the use of regenerative braking and LED lights. The fully open-gangway trainsets feature CCTV and USB sockets.
The first Series 8000 trainset for Line 1 is scheduled to enter service in April or May. Operator TMB plans to commission a train every fortnight from when the first enter service, allowing it to have 50% of the fleet in operation by the end of the year. The commissioning is about 10 months behind schedule.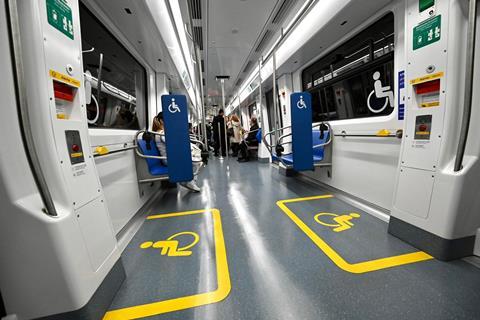 The trains are intended to replace the older Series 2000 and 3000 vehicles.
'When all 50 trains are in service, we will reach one of our most important goals, the replacement of all the vehicles that still had some element of asbestos', said TMB President Laia Bonet.