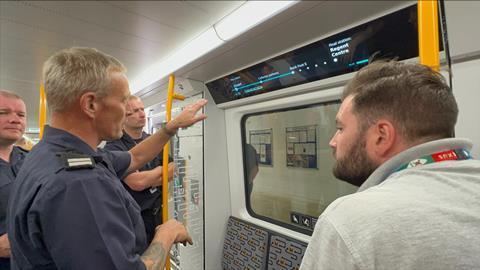 UK: Tyne & Wear Metro operator Nexus is running sessions to familiarise the emergency services with its new Stadler trains ahead of their entry into passenger service.
The events at the Nexus Learning Centre cover the layout of the Class 555 trainsets, their fire suppression systems, emergency access points to and from the driver's cab and saloon areas, braking distances, power supply, battery locations, emergency alarm and intercom systems, jacking points and the location of fire extinguishers and defibrillators.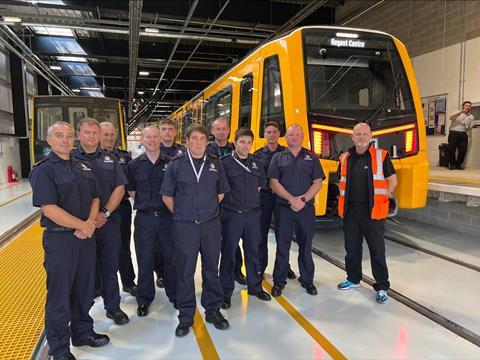 'This is vital training for the fire fighters, so that they know the layout, emergency systems and access points so that they can react effectively in the unlikely event an emergency situation should arise', said Michael Richardson, Head of Fleet & Depot Replacement Programme, on September 12.
'The new trains are vastly different to the current ones, so we have built this into our programme of emergency services familiarisation which takes place at our bespoke learning centre in South Shields, where we keep one of the new Stadler trains for training purposes.'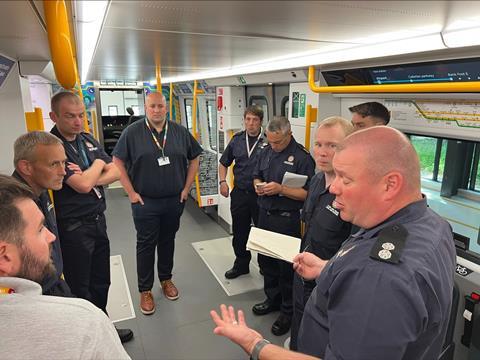 Delivery of the new trains is underway, and they will enter service in phases with the aim of having all 46 in traffic by the end of 2025.