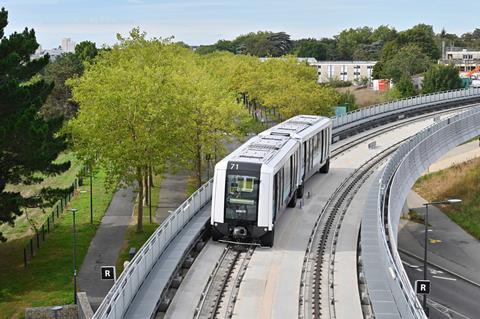 FRANCE: Rennes Line B was opened on September 20, the first to use Siemens Mobility's Cityval version of its Neoval rubber tyre automated light metro platform.
The 14 km Line B runs from Saint-Jacques-Gaité through the city centre to Cesson-Viasilva with 15 stations.
Project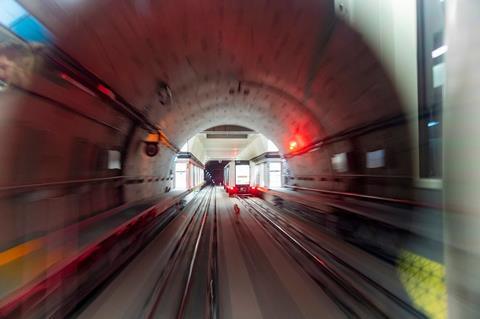 Plans for Line B were finalised in 2007, following the success of Line A which opened in 2002 using the VAL208 system and now carries 140 000 passengers/day.
Siemens Mobility won the Line B contract in 2010, and construction began in January 2014.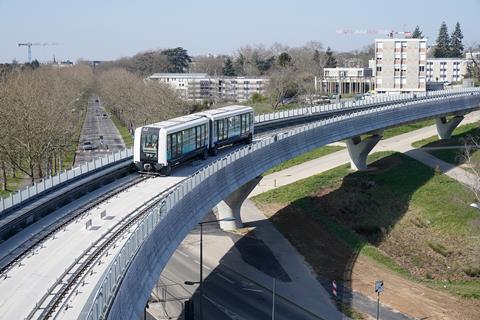 Line B includes 8·6 km of bored tunnel, a cut-and-cover section at La Courrouze station and 2·4 km of viaduct with three elevated stations. The depot is at Saint-Jacques-de-la-Lande, while the control centre is co-located with Line A to reduce costs and facilitate network-wide co-ordination.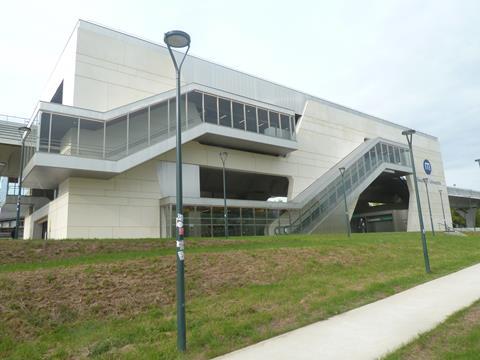 Keolis has the contract to operate public transport services in Rennes under the STAR brand. The company has 80 people working on the operation and maintenance of Line B, a third of whom were internal transfers and all are able to work on both lines. Maintenance is undertaken with support from Siemens Mobility.
The Line B project has cost €1·342bn, with funded from Rennes Métropole (€576·30m), loans (€520m), the national government (€90·7m), Bretagne region (€90m), Ille-et-Vilaine département (€30m) and the European Union (€14m).
Services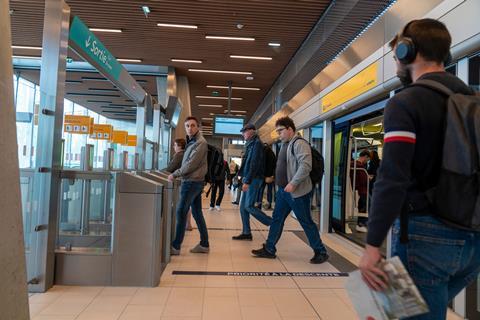 The end-to-end journey time on Line B is 21 min, and at peak times services run every 2 min 15 sec. Ridership is predicted at 110 000 passengers/day, which was exceeded with 120 000 passengers on the opening day.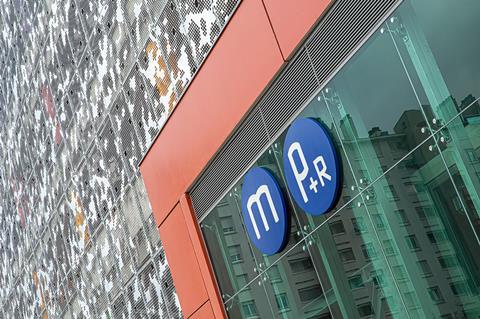 The opening of Line B puts 73% of Rennes municipality residents near a metro station, and on October 24 the bus network will reconfigured to provide better connections with the new line and across the metropolitan area.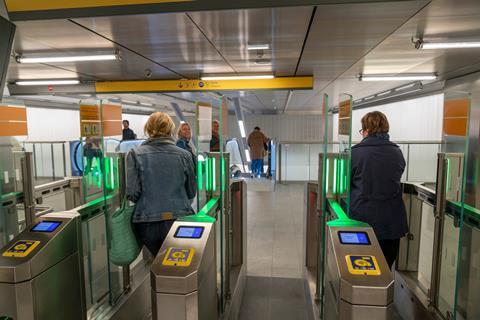 Rennes municipality expects the city's transport network to carry 112 million passengers in 2025, a 25% increase on current numbers.
Cityval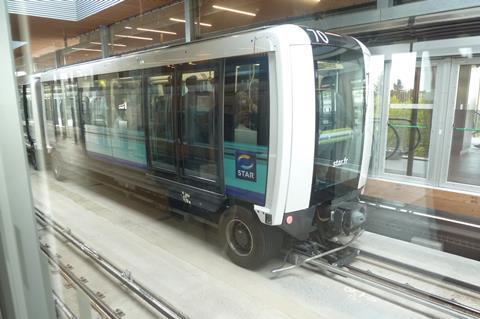 At the opening Laurent Bouyer, CEO of Siemens Mobility France, said Line B would be a showcase for Cityval, which would help win further orders for the latest iteration of the VAL light metro system which was first launched in Lille in 1983.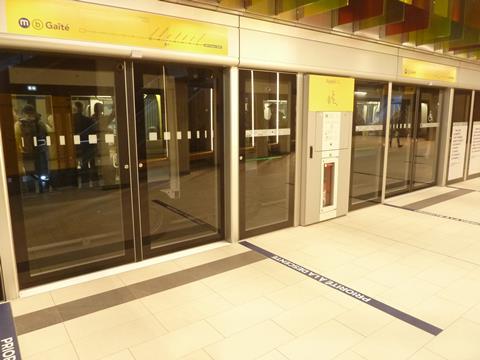 Cityval is supplied as a turnkey package, with development undertaken in Chatillon, Toulouse and Lille and manufacturing in Vienne. There are many French subsuppliers including Texelis and Saft.
It features Siemens Mobility's Trainguard Mass Transit CBTC, and platform edge screens from Kaba Gilgen.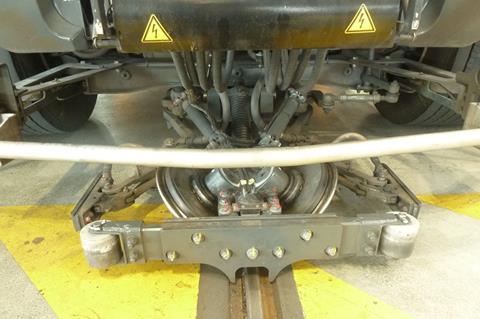 Cityval trains have rubber tyres running on a concrete track, with a central guide rail and 750 V DC power supply fed from near the central rail. The maximum gradient is 12%, maximum vertical curvature 200 m radius and horizontal curvature 30 m, enabling Cityval lines to take a winding course. The maximum design speed is 80 km/h, and the minimum headway is 60 sec.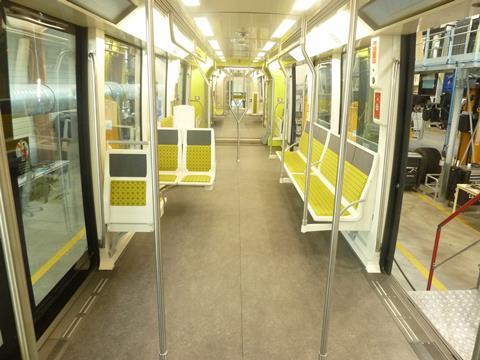 Line B has 25 trainsets, with the timetable requiring 21 in traffic. The two-car trainsets are 22·4 m long and 2 650 mm wide with wide gangways, rapid acceleration and braking, and 1 950 mm wide doors. They have a capacity of 179 passengers, including 26 seated.
The trains have CCTV and passenger information screens. They have ventilation, but the customer opted against air-conditioning, because of the short journey times and with much of the route being in tunnel.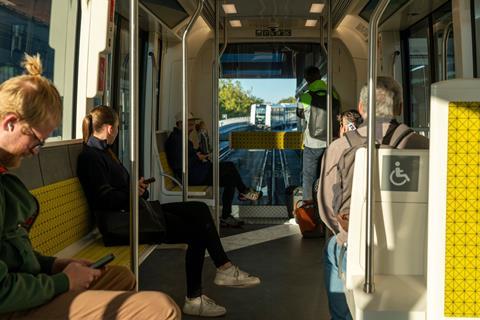 Cityval offers the ability to insert cars up to a maximum of nine per trainset, and Line B has provision for future extension of the trains to three-car sets 35 m long.
Siemens Mobility is currently building Neoval metros for airports in Bangkok and Frankfurt, with opening planned for early 2023 and July 2024.