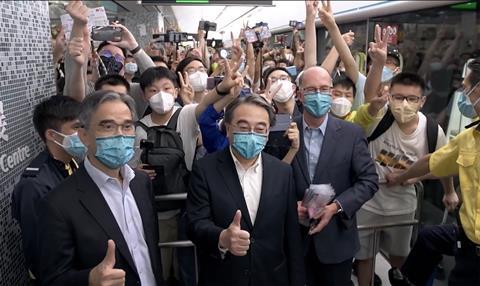 CHINA: Services on the cross-harbour extension of Hong Kong's East Rail Line began on May 15 after an inauguration ceremony the previous day. The extension enable passengers from the Northeast New Territories and Central Kowloon to travel directly under Victoria Harbour to the core business district on Hong Kong Island without changing trains.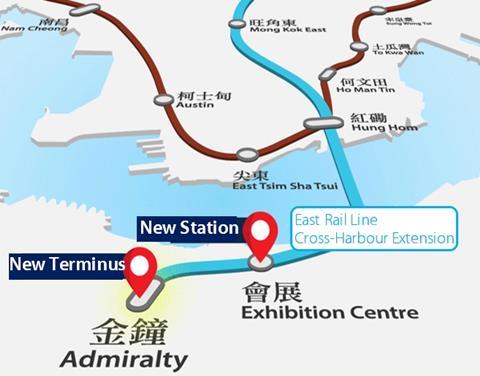 The extension is the fourth cross-harbour line, and runs 4·6 km from the former terminus at Hung Hom to Exhibition Centre and Admiralty with a journey time of 7 min. The opening takes the full East Rail Line to 46 km and 16 stations.
The cross-harbour extension is the second element of the HK$90·7bn Shatin to Central Link programme, following from the completion of the Tuen Ma Line in June 2021.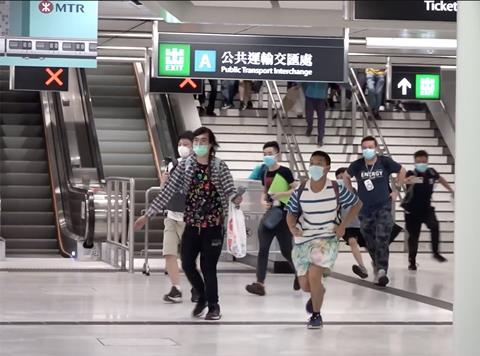 The Hong Kong government approval procedures for the opening of the cross-harbour extension were completed on May 3, and MTR Corp signed three agreements for its operation on May 10. Two of these amended the existing SCL agreements with the government. The third is a 10-year operating concession agreement with Kowloon-Canton Railway Corp, the former operator of rail services on what is now the East Rail Line. This includes an obligation to begin exclusive negotiations for an extension before the current concession expires.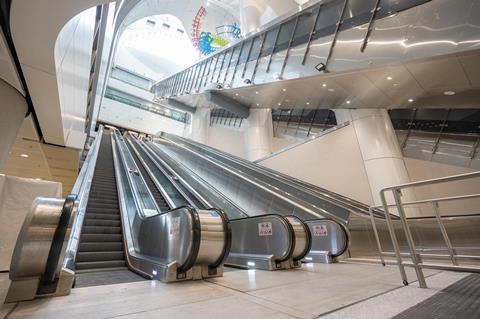 'Serving Hong Kong for more than a century, the East Rail Line is entering into a new stage of Hong Kong's railway infrastructure development by bringing passengers across the harbour', said MTR Corp Chairman Dr Rex Auyeung at the opening ceremony. 'It will enhance the connectivity and convenience of the overall railway network by connecting with five existing railway lines.
'This new extension, together with other railway projects, are part of Hong Kong's strategic railway development and demonstrate the commitment of the government and the Corporation to connect communities in Hong Kong with a more efficient public transport network.'