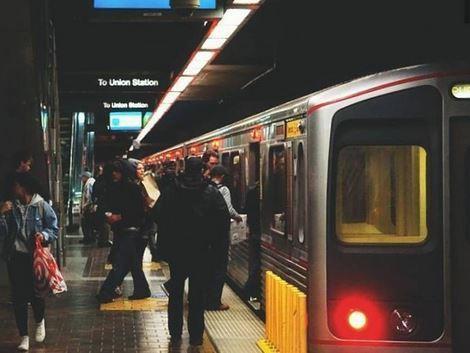 USA: Los Angeles Metro has secured a $1·3bn federal Department of Transportation grant for the completion of the 10·3 km Purple Line extension.
The funding confirmed on February 11 is expected to be finalised in March following a mandatory 30-days Congressional approval process for transport grants.
The grant will fund the final phase of the extensions plans, including the laying the remaining 4·1 km of tracks connecting Westwood's UCLA and VA Hospital stations on hold since 2018.
Since 2014, LA Metro has secured $2·75bn in federal grants and loans for the first two phases of the extension project. The final phase is estimated at $3·6bn, with the remaining $2·6bn to be provided by the operator.
The three phases are expected to open for revenue service in 2023, 2025 and 2027, ahead of Los Angeles hosting the 2028 Summer Olympics.