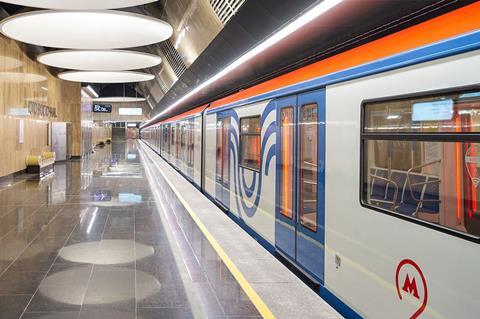 RUSSIA: Mayor Sergei Sobyanin inaugurated a 14·4 km six-station extension of Moscow Metro's Line 15 from Kosino to Lefortovo on March 27.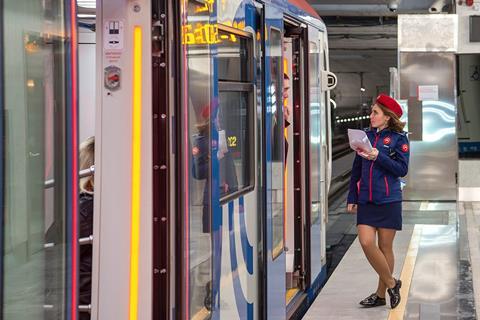 Also known as the Nekrasovskaya Line, Line 15 serves the capital's eastern suburbs. Construction began in 2012, with the outmost section between Kosino and the terminus at Nekrasovka opening on June 3 2019.
Completion of the second phase brings the line to a total length of 22·3 km with 10 stations.
Between Kosino and Nizhegorodskaya the line runs in a 10 m diameter double-track tunnel, rather than the twin single-bore tunnels used elsewhere on the network. Cut-and-cover techniques were used to build the station at Nizhegorodskaya.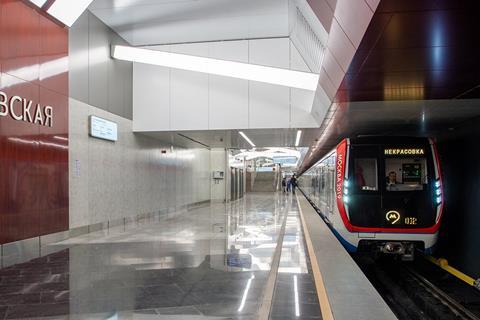 Sobyanin said construction of the extension had been complicated by the high number of utility pipes that had to be removed or relocated.
The innermost 2·7 km section between Nizhegorodskaya and Lefortovo, with the intermediate station at Aviamotornaya, is due to become part of the outer circle Line 11 when that is completed in 2022-23. Line 15 would then run from Nekrasovka to Nizhegorodskaya which provides interchange to the Moscow Central Circle orbital Line 14 as well as Line 11, and is due to be developed as one of the major hubs on the city's transport network.
A further extension of Line 15 west from Nizhegorodskaya towards the city centre is also planned, along with expansion of the line's Rudnyevo depot.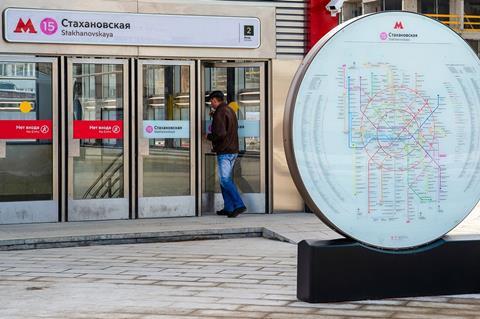 Sobyanin predicted that opening of the second phase of Line 15 extension would provide significant relief for the congested Tagansko – Krasnopresnenskaya Line 7. Deputy Mayor of Moscow and head of the Department of Transport & Road Infrastructure Development Maxim Liksutov added that it would reduce journey times for passengers from the east of the city by up to 30 min.
In parallel with the metro opening, 24 local bus routes were modified.