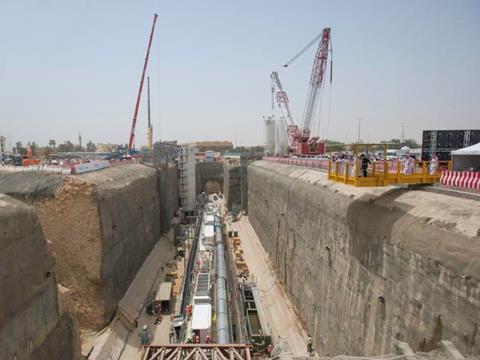 SAUDI ARABIA: Arriyadh Development Authority has invited interested parties to prequalify for operation of the metro, with a deadline of June 1.
Work is progressing on the six-line network. The Governor of Riyadh Prince Faisal bin Bandar officially activated the first tunnel boring machine for the Riyadh metro project at Riyadh Air Base on April 30. TBM Dhafrah is one of two TBMs being used to bore the 12·9 km north-south Line 5, connecting Riyadh Air Base and King Abdul Aziz Historical Centre. It is expected to cover an average of between 75 m and 100 m per week.
The FAST consortium is using three TBMs to build lines 4, 5 and 6 of the driverless network. A further four TBMs are to be used on lines 1, 2 and 3.