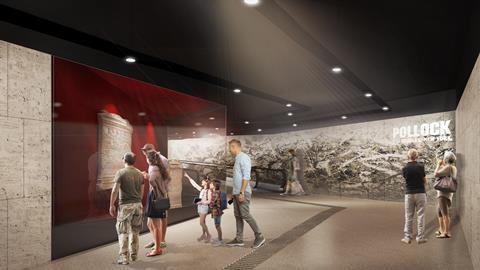 ITALY: Work has begun to build Venezia station on a western extension of Roma metro Line C, which the contractors say poses a 'unique engineering challenge' because of its location amid historic monuments and museums, the archaeological importance of the site and the need to avoid interrupting pedestrian and vehicle traffic.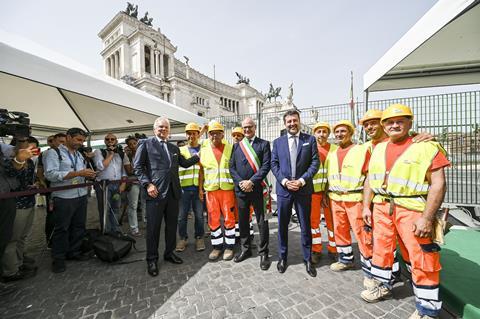 The station is being built by the Metro C consortium of Webuild and Vianni Lavori. Work officially began with the laying of a first stone on June 22.
Venezia station will have three entrances and eight levels below ground, with a total of 27 escalators. Each level will cover 4 500 m2, with the lowest at a depth of 45 m and containment walls up to 85 m deep.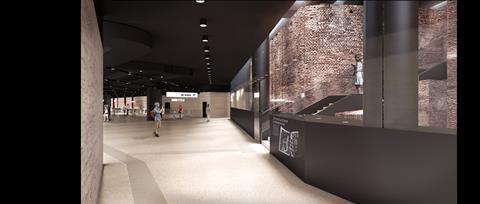 The first level will include a museum showing artefacts uncovered during the construction work.
The first 19 km of the fully automated metro Line C is already in operation, with 22 stations between Montecompatri/Pantano in the east and San Giovanni near the city centre.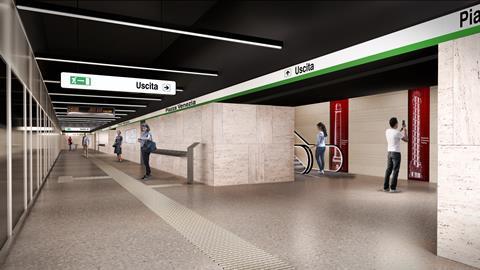 The latest extension project is currently underway, with Metronia and Colosseo/Fori Imperiali stations expected to be completed in H2 2024, and tunnels have been completed on to the site of the future Venezia station.
Design work is underway for a further four-station extension from Venezia to Clodio/Mazzini, and proposals for a further two-station extension on to Farnesina are under consideration.