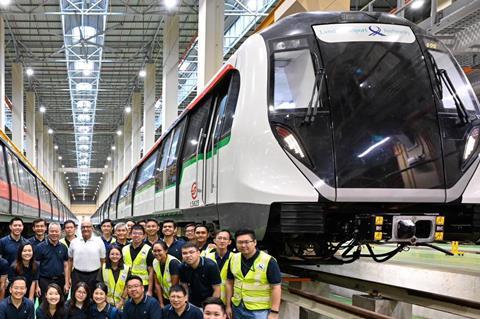 SINGAPORE: The first of 106 six-car metro trains which Alstom is supplying for the East-West and North-South lines entered passenger service on June 4.
Minister of Transport S Iswaran said the trains have features to make rides more comfortable and convenient for commuters, including additional spaces for wheelchairs and pushchairs, perch seats to maximise onboard space and larger windows for a more scenic journey on the above ground sections. An LCD screen above every door shows route and station information.
A self-test system automatically checks that trains are fit for operation before daily services commence, and the vehicles are to be equipped with condition-monitoring features to pre-emptively identify emerging faults.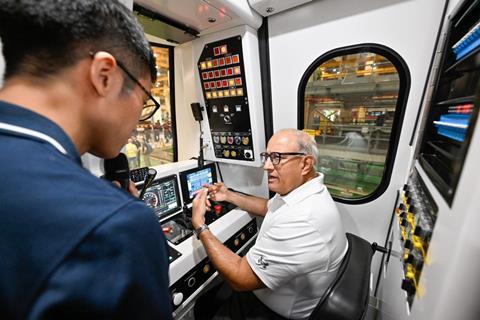 In July 2018, Singapore's Land Transport Authority awarded what was then Bombardier Transportation a S$827m contract to supply an initial 66 trains as part of the North–South and East–West lines' core systems upgrade and renewal programme.
In September 2020 LTA placed a S$337·8m order for a further 40 trainsets to enable it to standardise the NSEWL fleet to provide economies of scale and simplify maintenance.
The trains are part of Alstom's Movia family; they were designed in Germany and are being manufactured at the company's Changchun plant in China. The first two trainsets arrived in Singapore in February 2022, and 16 have now been delivered.
About two trainsets will be put into service per month as testing is completed, with deliveries scheduled to be completed by the end of 2026.
The new trains will replace the same number of Kawasaki first generation, Siemens second generation and Kawasaki-Nippon Sharyo third generation trainsets, the oldest of which have been in service for more than 30 years.