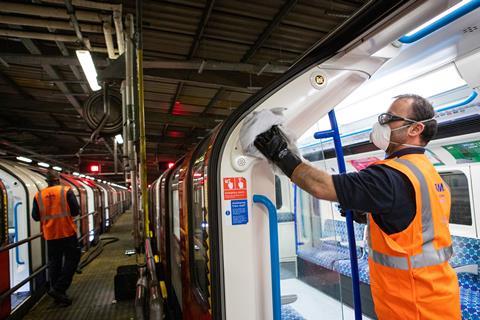 UK: 'Coronavirus poses monumental challenges to our city's complex public transport network', said Mayor of London Sadiq Khan on May 18, when Transport for London began increasing its services to accommodate growing ridership as coronavirus lock-down measures are eased.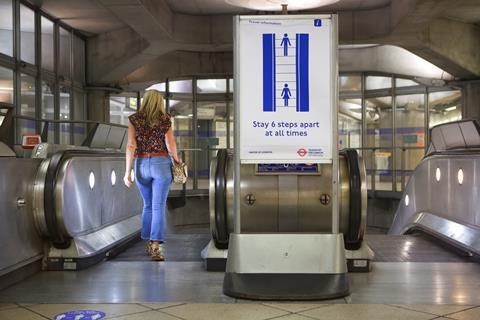 The increase in services is a requirement of a financial support package which the government has agreed for TfL, after the authority saw a 90% drop in its operating income. TfL has not received any central government support for several years, relying on revenue from its metro and bus services as well as the congestion charge road tolls to fund all operations and maintenance.
The capital is heavily dependent on public transport, and social distancing guidelines requiring people to remain 2 m apart pose major difficulties in limiting the capacity that can be provides.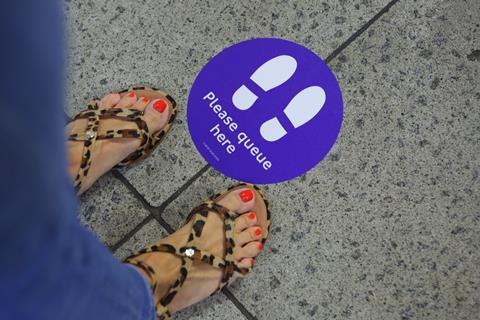 'TfL is working hard to increase services to pre-Covid levels, despite staff being ill, shielding or self-isolating', said Khan. 'But even when services are running at the highest possible frequency, the need to maintain safe social distancing will dramatically reduce capacity on the Tube to just 13% to 15%.'
The Mayor urged people to 'only use public transport as a last resort', suggesting that those who cannot work from home should walk or cycle where possible; new cycling lanes and widened pavements are being provided.
Those who have no choice but to use public transport are being asked to wear face coverings, although this is not a legal requirement. They should also try to avoid travelling at peak times between 05.45 - 08.15 and 16.00 - 17.30.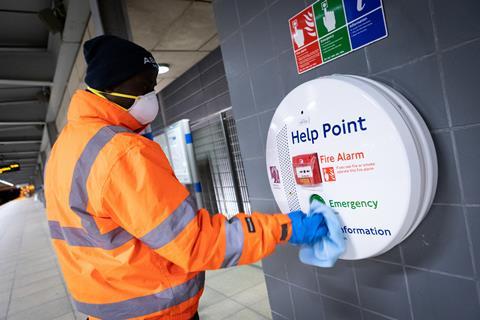 A communication campaign including radio and newspaper advertising is being used to provide travel advice and promote walking and cycling, while TfL has sent 10 million e-mails to customers in the past week. It has also been engaging with businesses to encourage home working and staggered start and finish times.
Posters, announcements and social media channels are reminding people to wear face coverings on public transport, 20 000 social distancing stickers are in place at stations and markers are being installed at bus stops.
A list of the 20 busiest stations has been published to help people avoid them where possible. One-way and queuing systems have been introduced at some stations to help keep passengers apart, with signs on escalators asking people to stand six steps apart and imposing a limit of four people per lift.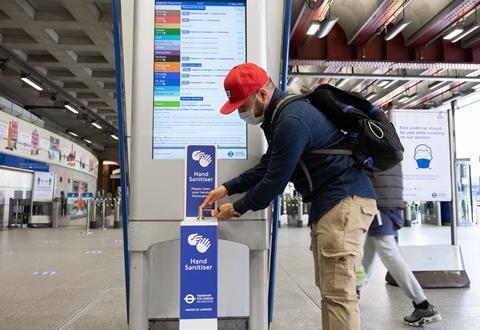 More than 500 hand sanitisers have been installed in London Undeground ticket halls, with platform areas, bus stations and selected railway and light rail stations to follow.
TfL is using 'enhanced anti-viral fluid' for cleaning in public and staff areas, with particular attention to touch points including poles, handles and drivers' controls. A long-lasting anti-viral disinfectant offering up to 30 days of protection is being used on trains and stations, applied directly with a cloth or sprayed from a backpack
On May 18 Transport for London aimed to operate
85% of bus services;
75% of Underground services, with the Circle Line re-instated and seven of the 37 stations that had been closed reopened;
80% of London Overground and Docklands Light Railway services;
100% of TfL Rail services;
95% of London Trams services;
95% per cent of cycle hire services, with two hubs added to accommodate additional demand;
the Emirates Airline cable car;
a one-boat service on the Woolwich Ferry.