USA: Washington DC's Metro is showcasing design concepts for its next generation of trains to seek passenger feedback.
'We are working hard to get as much public input as possible', said General Manager & CEO Randy Clarke. 'Metro's next generation of trains will serve our region for decades, so we must ensure customer needs are met, while incorporating advances in technology that will allow our system to evolve with our trains.'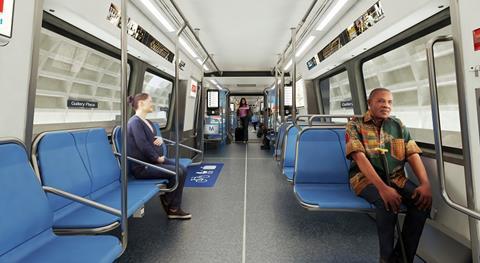 The 8000 Series trainsets are to be built by Hitachi Rail at a new factory in Hagerstown, Maryland with entry into service scheduled for 2026.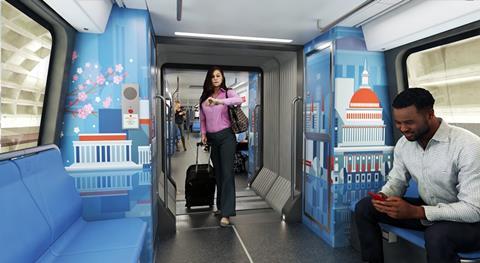 They will have aluminium bodies making them lighter and more energy efficient than the vehicles they will replace, with features including open gangways, floor to ceiling handholds, expanded CCTV coverage, real-time train monitoring, illuminated emergency call buttons, charging points and more and larger digital information displays.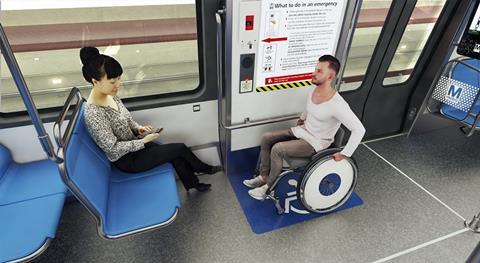 There will be more longitudinal seating to increase capacity and create wider aisles, with space for bicycles, pushchairs and luggage and separate designated wheelchair spaces.
A pop-up event to show the designs and seek feedback is being held at Gallery Place-Chinatown station from May 23-30.