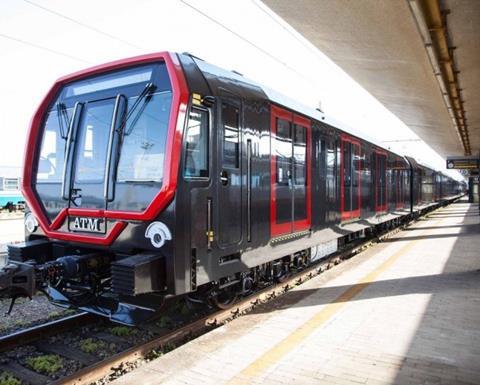 ITALY: Milano City Council has approved a revised plan for the northern extension of metro Line M1. Work is due to resume later this year, with opening planned for 2017.
The bankruptcy of the original contractor caused work on the 1·8 km underground extension to stop. The estimated €23·3m required to deliver the revised project includes €18m from the Ministry of Infrastructure & Transport, €3·5m from Milano municipality and the Lombardia region, and €1·6m from local authorities in Monza and Sesto San Giovanni.
The extension would run from the current Line M1 terminus of Sesto to Monza-Bettola, with an intermediate station at Sesto Restellone.
A feature article on expansion plans for the Milano metro appears in the December 2014 issue of Metro Report International, available to subscribers in our digital archive.