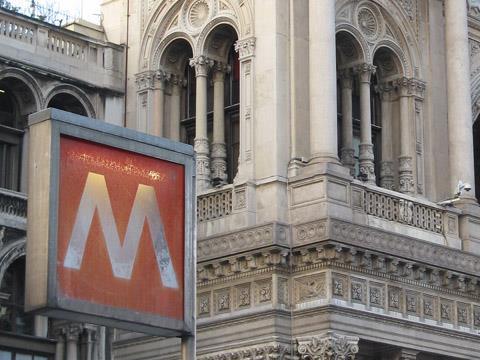 ITALY: The city of Milano and the Metro 5 SpA special purpose vehicle signed a concession agreement on February 2 to build and operate the second phase of the automated metro Line M5.
Metro 5 SpA began construction of the 6 km first phase of M5 in 2007. Linking Bignami and Garibaldi with nine stations, this section is scheduled to open this year.
The latest contract will see this line extended by 7 km and 10 stations west from Garibaldi to San Siro, site of the Stadio Giuseppe Meazza stadium which is home to AC Milan and Internazionale. Completion has been brought forward so the line will be ready in time for Expo 2015.
Construction of the second phase is scheduled to take 57 months at a cost of €872m, financed by the Ministry of Infrastructure (€391m), the city (€83m) and private funds. The operating phase of the concession will then run for 25 years 7 months, and is expected to generate revenues of €1 300m.
The main shareholders of Metro 5 SpA are Astaldi, leader and responsible for civil works worth €440m, Ansaldo STS which will supply electrical systems (€105m), and rolling stock supplier AnsaldoBreda which will provide the driverless trains (€51m). Milano transport operator ATM and Alstom also have stakes.