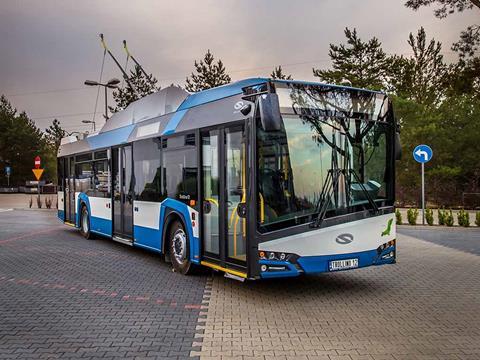 FRANCE: Solaris Bus & Coach is to supply 22 battery trolleybuses to Saint-Etienne, the manufacturer announced on January 17. The €17m order includes options for two more vehicles, and is Solaris' first trolleybus order for the French market.
Škoda will supply the drive system for the 12 m long Solaris Trollino 12 vehicles, which will be fitted with 40 kWh batteries to allow off-wire operation. They will be equipped with air-conditioning, monitoring and lighting mounted in the handrails.
The first five vehicles are scheduled to be delivered this year. Five more are to follow in 2020, with the remaining 12 coming in 2021-22.