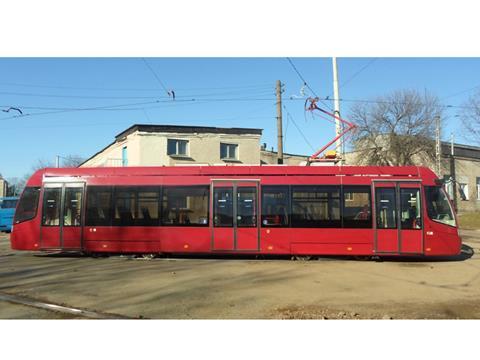 RUSSIA: Sole bidder Avtotekhkom was awarded a 257·5m rouble contract on January 29 to supply 10 Belkommunmash trams to Volgograd. Deliveries are due before April 10 and VEB-Leasing is providing financial backing.
The 37% low-floor BKM-802 trams will be 15·5 m long and 2 500 mm wide. Fitted with asynchronous traction motors, they would run in multiple.
Last year Volgograd municipality agreed a leasing deal for 20 UKVZ trams, which are due to be delivered by the end of March.