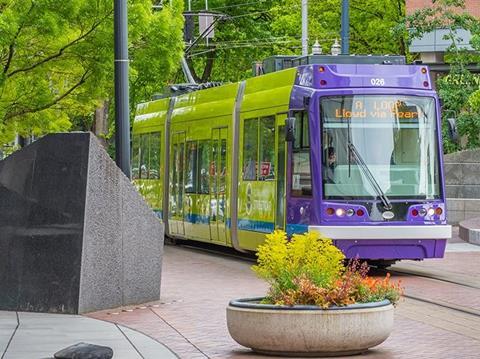 USA: Portland City Council approved the purchase of two trams to operate on Streetcar routes A and B on March 21. The vehicles from Brookville Equipment Co are to enter service in 2020.
The vehicles are being ordered as an option on a contract signed between Brookville and Seattle's Sound Transit for the supply of five Liberty light rail vehicles, which included options for Sound Transit to order a further five vehicles and for Portland to order five.
The $10m order is partly funded by $700 000 in contributions from Lloyd District transport management association Go Lloyd, the Central Eastside Industrial District and Northwest Portland parking meter revenue.
Portland Streetcar expects ridership on its network to grow from 15 000 passengers per day to 20 000 by 2025.