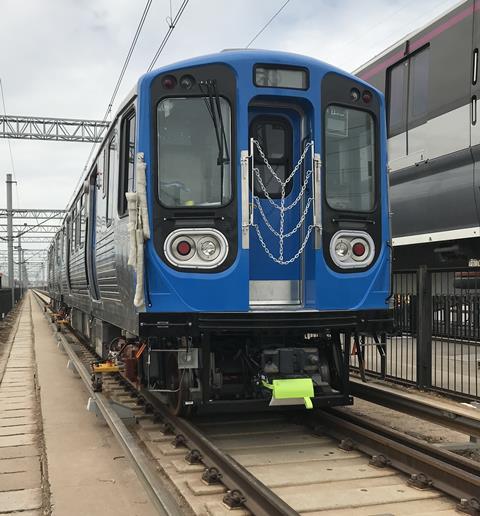 USA: A pre-series build of 10 Series 7000 metro cars for Chicago Transit Authority has started testing at the CRRC Qingdao Sifang plant in China. The vehicles are due to undergo a year-long test phase in Chicago to demonstrate their reliability before series deliveries start at the end of 2020.
CRRC Sifang is due to supply 490 Series 7000 cars to CTA under a framework contract awarded in 2016, which provides for up to 846 vehicles. The bulk of the fleet will be assembled at the CRRC Sifang America plant in the city's Hegewisch district.
The new trains are fitted with a hydraulic level control system supplied by Liebherr-Transportation Systems, which adjusts the level of the vehicle floor to match the platform at each station. Car-mounted sensors determine the platform height as the train arrives, triggering four hydraulic actuators per vehicle which compress the steel suspension springs as necessary to ensure level boarding and alighting. Level control systems for the 10 pre-series vehicles were supplied to Qingdao for final assembly and commissioning.