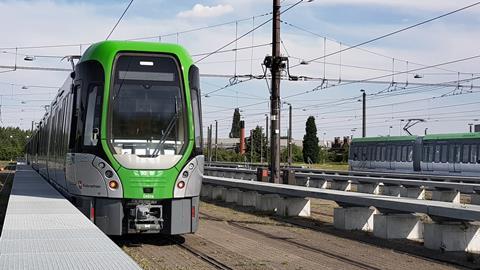 GERMANY: Hannover transport operator Üstra has awarded Kiepe Electric a contract to equip 50 light rail vehicles with collision detection systems.
Following a successful trial with a TW3000 vehicle, 50 more are to be retrofitted next year. Bosch Engineering will provide the technology.
Radar and camera sensors continuously monitor the distance between the LRV and objects ahead of it, as well as the speed at which they are travelling. If a collision seems imminent, a warning is conveyed to the driver, and brakes are automatically activated if the driver fails to intervene in time. The driver can manually override the autonomous braking, to either brake harder or release the brakes.