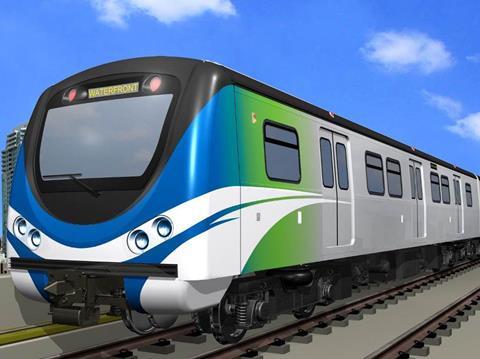 CANADA: Hyundai Rotem announced on February 26 that it had signed a 62·1bn won contract with Vancouver regional transport authority TransLink for the supply of 24 metro cars for the driverless Canada Line.
Deliveries from Rotem's Changwon plant in South Korea are due to take place in 2019-20.
TransLink says that the extra rolling stock would increase Canada Line capacity by 30%, noting that ridership on the 18·5 km route grew by 6% last year.
The purchase forms part of a programme to procure new rolling stock for all three of the city's metro lines. Bombardier Transportation is supplying 28 cars for the Expo and Millennium lines, which are due to enter service by early 2019. A further 28 cars for these lines are due to be delivered by the end of 2019.
All three orders are being purchased through the Public Transit Infrastructure Fund. This is 50% funded by the federal government, 33% by the province of British Columbia and 17% by TransLink.