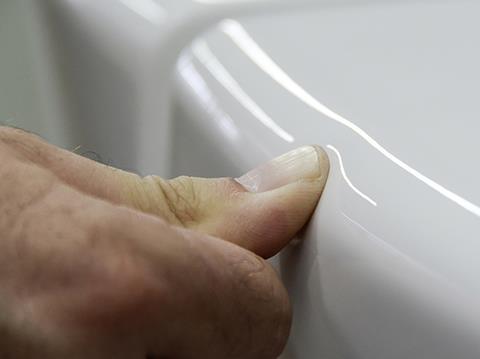 GERMANY: Hübner has launched what it says is the first impact-absorbing material for tram front ends to meet the latest EU fire safety standard EN45545.
The 3P Front End System is made from a flexible polyurethane foam with a cell structure which makes it robust but flexible. It deforms on impact, but returns to its original form within a few seconds. The foam does not splinter, ensuring there are no injuries from flying fragments.
The manufacturer said a particular challenge was finding a way for the material to be painted in accordance with customer wishes, as in the past combining polyurethane foam with paint made it too flammable. 'We have now been able to solve this problem', explained Hübner Sales Engineer Ralf Schmidt.