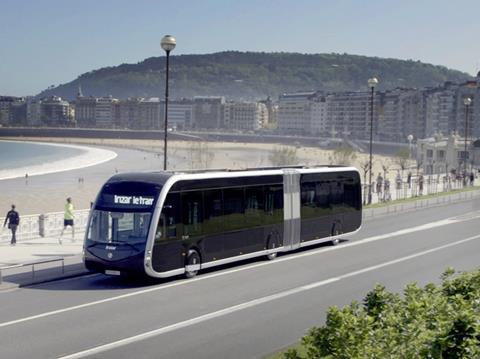 FRANCE: Irizar announced on July 27 that it had signed a contract with transport authority RDT 13 to supply 15 electric buses for use on the planned L'Aixpress route in Aix-en-Provence.
The Spanish manufacturer will supply a 12 m version of its Irizar ie tram model, along with charging infrastructure. The bus will have 22 seats and capacity for 78 standing passengers at 4/m2. It will have three doors, and will be equipped with nine CCTV cameras, USB charging sockets and wi-fi. Maximum speed will be 70 km/h and the vehicles will have a 50 km range.
Deliveries are due to take place between April and September 2019. The batteries will be charged at opportunity charging stations and overnight at the Pont de L'Arc garage.
The high-frequency L'Aixpress route would connect the west and south of the city, serving 19 stops. It is envisaged that services on the 7·2 km route would run every 5 min.