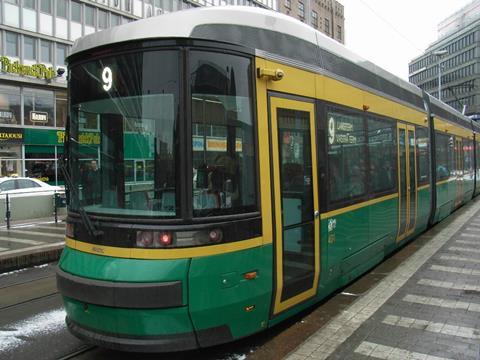 GERMANY: Rhein-Neckar transport authority RNV has selected Škoda Transportation to supply up to 114 trams, the manufacturer announced on June 20.
The €250m base order covers 80 trams of three lengths, and there are options for 34 additional vehicles. The first tram is due to enter service on the metre-gauge network serving Mannheim, Ludwigshafen and Heidelberg in early 2021.
Škoda expects to supply 31 three-section trams of around 30 m, 37 four-section trams of around 40 m and 12 six-section trams of almost 60 m. The ForCity Smart vehicles will be assembled in Finland by its subsidiary Transtech. The bidirectional low-floor vehicles will have a maximum speed of 80 km/h.
'This is our biggest export tram contract ever, from both a financial and manufacturing point of view', said Škoda Transportation CEO Petr Brzezina. 'Our strategy of focusing on Western markets is also paying off. This year we will also deliver trams to the German city of Chemnitz.'