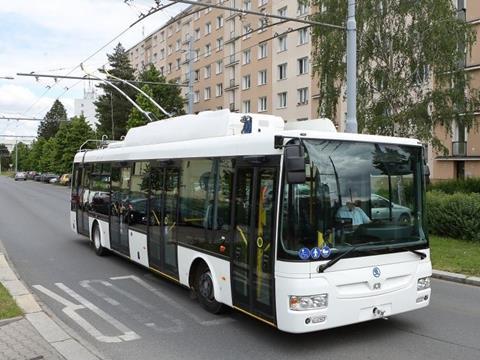 CZECH REPUBLIC: Škoda Electric has won a KC150m contract to supply 15 trolleybuses to Pardubice, the manufacturer announced on October 31.
The purchase is being co-financed by EU funds. The 12 m long low-floor air-conditioned 30 Tr vehicles are due to be delivered in the second quarter of 2018.
Last year Skoda delivered three 30 Tr trolleybuses to the Bohemian city.