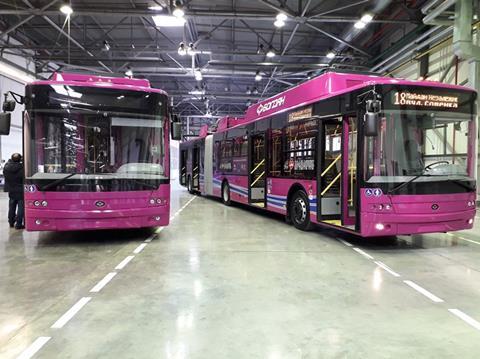 UKRAINE: Bogdan Motors unveiled five articulated trolleybuses for Kremenchuk at its Lutsk factory on March 26.
The manufacturer is supplying five articulated 100% low-floor trolleybuses of its T901.17 model, as well as 35 T701.17 vehicles, which are 12 m long. Both models have asynchronous traction drives.
The order is funded by the European Bank for Reconstruction & Development and the European Investment Bank. The city expects to call tenders soon for battery trolleybuses able to run up to 20 km off-wire.