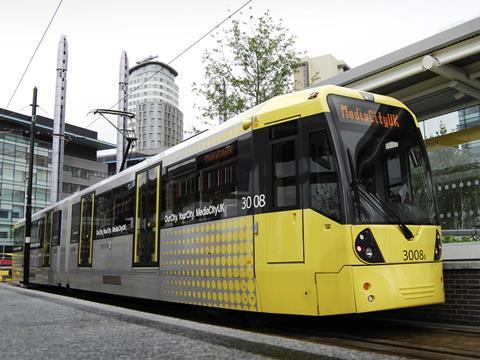 UK: Transport for Greater Manchester has signed a £72m contract with Bombardier Transportation UK and Kiepe Electric for the supply of 27 trams, the authority announced on July 2.
The first tram is expected to arrive in February 2020, with deliveries to be completed in June 2021. The high-floor M5000 vehicles would augment the current fleet of 120 such vehicles operating on the Metrolink network.
TfGM says that the order, financed from the government's Transforming Cities Fund, would increase capacity on the network by 15%. Each tram will have capacity for 206 passengers and a maximum speed of 80 km/h.