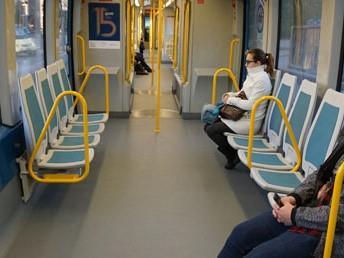 PORTUGAL: Metro do Porto has started a three-month trial of a light rail vehicle with a remodelled interior designed to increase capacity.
Growing ridership across the network, which surpassed 60 million passengers 2017, has led the operator to take steps to increase capacity. Metro do Porto says that the change to longitudinal seating throughout the Eurotram vehicle that has been in service since 2001 increases capacity by around 10%. If successful, all 72 Eurotrams could be remodelled in this way, although there are no plans to modify the 30 vehicles in service on lines B and C.
The trial is taking place on lines D and E, which include services to the airport. The operator hopes that this will allow it to see whether the reconfigured interior is better suited to large items of luggage.