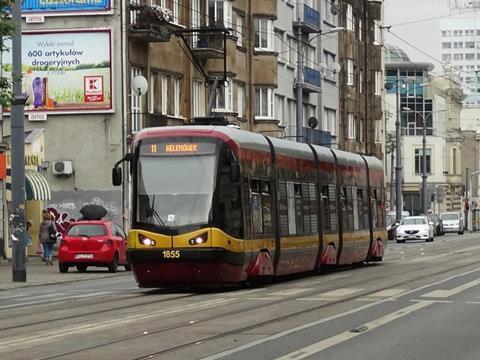 POLAND: Pesa submitted the best offer to supply 12 trams to Łódź, city transport operator MPK Łódź announced on February 10.
The Bydgoszcz-based supplier is to supply five-section trams from its Swing family for 99·6m złoty, with deliveries due to be completed before the end of September 2018.
Pesa previously suppled 10 Tramicus vehicles to Łódź in 2008 and 22 Swing tram in 2015-16.
A detailed feature article on the Łódź tram network appears in the September 2015 issue of Metro Report International, available to subscribers in the digital archive.