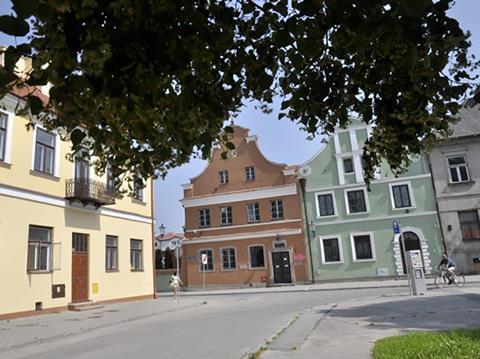 POLAND: Radom's municipal transport authority has awarded Solaris a 26m złoty contract to supply 10 Urbino 12 electric buses by mid-June 2020, along with their associated charging equipment.
The buses will feature 116 kWh batteries driving two 125 kW motors. They will have a roof-mounted pantograph for fast charging at two 300 kW charging points in the city, as well as a plug-in connection for use with two 40 kW and four two-station 80 kW overnight charging points at the depot.
The interiors will be air-conditioned, with separate air-conditioning for the driver, and there will also be a compressed natural gas heating system with a roof-mounted tank. There will be CCTV, USB sockets for passengers to recharge their mobile devices, and all passenger buttons will feature Braille graphics.
Announcing its latest order on May 21, CAF-owned manufacturer Solaris Bus & Coach said it had now won contracts to supply more than 400 electric buses to 17 countries.