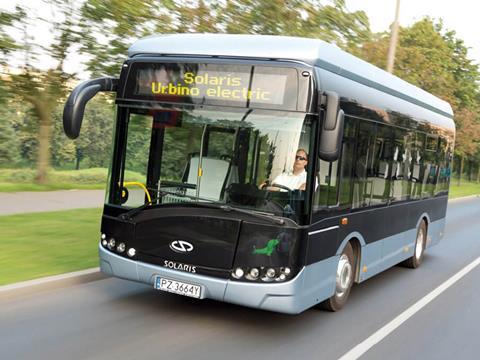 LATVIA: The seaside resort of Jūrmala has ordered two Solaris Urbino 8.9 LE electric buses which are expected to enter service in the third quarter of 2019.
Announcing the order on November 27, the manufacturer said they would be the first battery buses it has supplied to the Baltic States.
The 8·9 m long low-entry vehicles will be equipped with 160 kWh batteries, chargeable using a plug-in device. They will also feature air-conditioning, alcohol activated immobilisers, heated mirrors, and CCTV with a cab emergency button allowing the driver to record any onboard incidents and send an emergency signal. There will be three USB charging ports on board.
The seat fabric will incorporate the town's logo as part of a revamp of its visual identity.