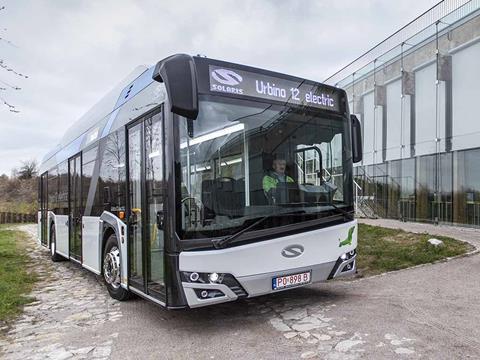 POLAND: Solaris Bus & Coach has signed an 8·5m złoty contract to supply three electric buses to Włocławek.
Solaris will also supply four plug-in charging stations for depots. These will be used to charge the Solaris High Energy batteries with a capacity of 200 kWh that will power each bus. The buses will have provision for roof-mounted pantographs to be retrofitted.
Each air-conditioned Urbino 12 vehicle will be powered by two 125 kW motors. The buses are scheduled to enter service in October.