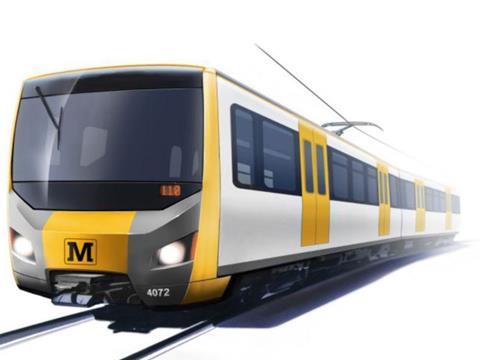 UK: CAF, Hitachi Rail and Stadler have been shortlisted for the contract to design, supply and maintain a replacement fleet of 42 EMUs for the Tyne & Wear Metro, transport authority Nexus announced on June 18.
Best and final offers are to be submitted this summer, with the winner to be announced in January 2020 and the vehicles to be delivered from late 2021.
'Each firm has a proven track record of building trains for railway systems throughout the world', said Nexus Managing Director Tobyn Hughes. 'We have carefully evaluated the bids and will now begin the final stage of the process where bids will be refined.'
Bombardier Transportation and a joint venture of Downer EDI Rail and CRRC Changchun had also prequalifed last year but are not shortlisted.
Nexus said it was looking for bright and modern air-conditioned trainsets which would be efficient and robust, offer a 'step change' in availability and performance and improve passenger flow and dwell times.
Nexus has secured a £337m government grant towards the projected £362m cost of the 1·5 kV DC trainsets and construction of a depot on the existing site at Gosforth. The supplier would also be awarded a contract to maintain the fleet for 35 years, and to undertake maintenance of the existing fleet during the transition period.
Responding the announcement of the shortlist, CAF's UK Director Richard Garner said 'we believe that our metro train would bring a major step change in service performance for the passengers of the Tyne & Wear Metro.'
Ross Nagle, COO Manufacturing at Hitachi Rail, said 'as a northeast train builder we are delighted to reach the final shortlist of bidders. We want to be part of this major infrastructure project which will boost the regional economy and improve thousands of journeys every day. Since 2015 we have become embedded in the region by investing £100m in our state-of-the-art factory in County Durham whilst supporting hundreds of jobs in the local supply chain.'