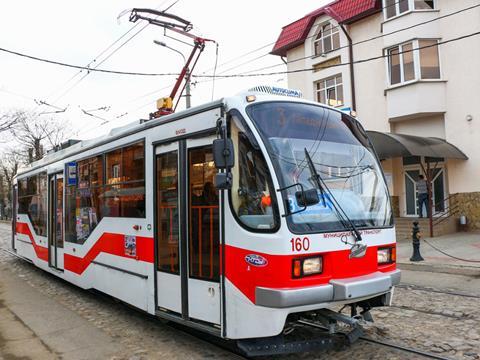 RUSSIA: Uraltransmash has emerged as the sole bidder for a contract to supply 21 trams to Kolomna. The manufacturer is likely to supply its single-section partly low-floor Type 71-407.
Six trams are due to be delivered by December 29, with the remaining 15 by the end of February. The contract value is estimated at 430·5m roubles.
Earlier this year tram operator Mosoblelektrotrans called tenders for 22 trams, but the order was cancelled as sole bidder Elektrotransport could not fulfil the contract at the price specified.