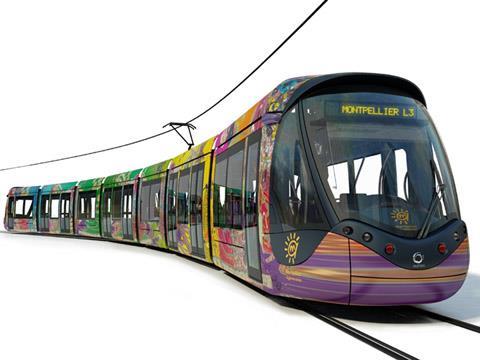 FRANCE: The greater Montpellier authority announced its selection of Alstom Citadis trams for the future Line 3 on May 12. A €65m contract for 23 trams plus a full-size mock-up will be signed in the next few weeks. Options covering maintenance for 10 years and a further 12 trams could take the total value of the order to €117m.
Scheduled to open in 2012, the €530m Line 3 will run 22·4 km from the west to the south of the Montpellier area, with 32 stops serving Juvignac, Montpellier, Lattes and Pérols.
The external and interior design of the 42 m long trams will be developed by authority's transport department, Christian Lacroix and Alstom.
The manufacturer's Valenciennes plant will have overall responsibility for supplying the trams, with final assembly at La Rochelle using electrical equipment from Tarbes, traction motors from Ornans, bogies from Le Creusot and onboard electronics from Villeurbanne.
Alstom has supplied 57 Citadis trams for the city's two existing lines, which opened in 2000 and 2006.