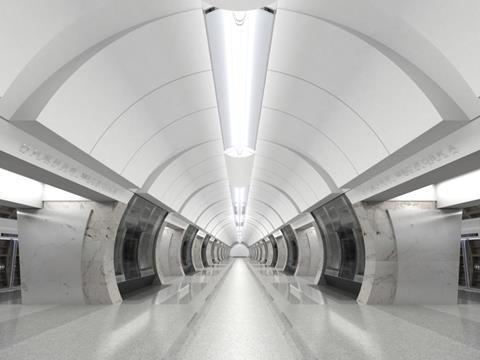 RUSSIA: On July 21 Robbins tunnel boring machine Elena completed the first bore of the 1·7 km tunnel between Petrovskiy Park and Nizhnaya Maslovka stations on the future Line 13 of the Moscow metro. Boring of the second bore is due to start in September.
Nizhnaya Maslovka station will offer interchange with Savelovskaya station on Line 9 and Petrovskiy Park with Dinamo station on Line 2.
The first section of Line 13 will run for 12 km from Nizhnaya Maslovka to Delovoy Centr in northwest Moscow. The Petrovsky Park – Delovoy Centr section is due to open in 2016, with the rest of the first phase the following year. When complete, Line 13 will form a ring.