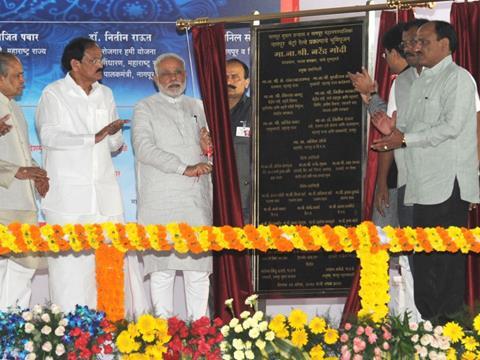 INDIA: Prime Minister Narendra Modi laid the foundation stone for the two-line Nagpur metro August 21.
A 19·7 km north-south line is planned to connect Automotive Square with Mihan City on a mostly elevated alignment, with an underground section at the southern end. Interchange will be provided at Jhansi Rani Square with a 18·6 km east-west route connecting Prajapati Nagar with Bansi Nagar.
The Rs86·8bn project is being developed as a 50:50 public-private partnership. The first phase is scheduled to be completed by March 2018.