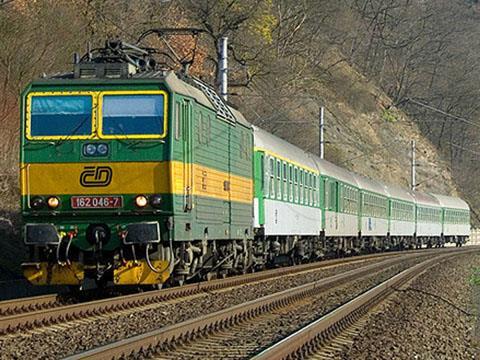 CZECH REPUBLIC: Infrastructure manager SZDC has launched a programme to raise speed limits on its main lines from 160 km/h to 200 km/h. The main limitation is the presence of level crossings and need for upgraded signalling.
A pilot project will take place on the 77 km Brno - Prerov section of the route between Brno and Ostrava. The long-planned modernisation of this line is to take place in 2012-15, with double-tracking, several new alignments and speed raised to 200 km/h or even 230 km/h to cut the current journey time by half.
Other lines earmarked for upgrading from 160 to 200 km/h are Brno - Breclav, Chocen-Pardubice and Moravská Nová Ves - Napajedla. As well as the seven Class 680 Pendolino trainsets with a top speed of 230 km/h, CD will soon have a fleet of 20 Class 380 three-voltage electric locos from Skoda Transportation capable of 200 km/h. It may also use ÖBB Class 1216.2 locomotives which have been in use on the Breclav - Praha Corridor 1 line since last December.