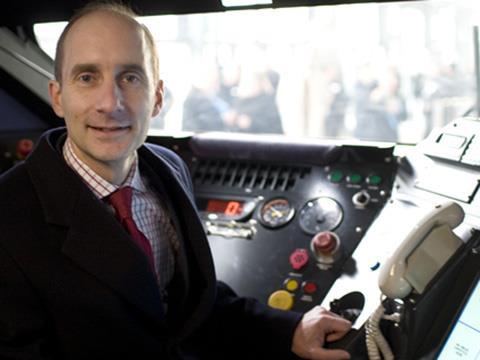 UK: Fresh from visits to China and South Korea where he had been looking at high speed rail developments, Secretary of State for Transport Lord Andrew Adonis told an audience of around 250 delegates at the HSR Summit in London on September 9 that the issue of high speed rail in the UK was 'no longer one of principle but one of dates.'
Intended to inform UK planners about high speed rail experience in other countries, the Summit organised by Steer Davies Gleave was remarkable for revealing the consensus that exists between political parties for construction not just of a single high speed line from London to the north, but for a network of routes connecting major cities in the long term.
Summing up after presentations from the International Union of Railways and representatives from Japan, France, Germany, Spain and Italy, Adonis said that 'increased capacity is the core argument' for high speed rail, but this needed to be evaluated together with the benefits that accrue in terms of speed, the environment, regional development and the economy. Stressing the need for decisions on the role and purpose of high speed rail in the UK, Adonis said that 'I'm very alive to the quite long list of issues on which we have to reach a conclusion'.
Sir David Rowlands, Chairman of High Speed Two, the company charged with developing plans for high speed rail in the UK, told the Summit that by the end of the year 'we will give government an engineered buildable route from London to the West Midlands', plus options for other lines. 'It doesn't make a lot of sense just to go to Birmingham', he said.
For Adonis, the high speed line proposals represented 'an opportunity to completely rethink routes - there is no need to be imprisoned by the past.' The current East and West coast main lines were 'artefacts of history', and there was no reason to regard them as sacrosanct. He believed that one of the toughest questions would be 'how to get high speed trains in and out of our major cities in a sustainable way', noting that there was now a 'golden opportunity' to align planning for HS2 with the Crossrail project for an east-west high-capacity line across London.
Speakers were unanimous that high speed rail would need government funding. Accepting this without question, Adonis said that 'I simply take it for granted that any high speed line project will require a substantial state contribution'. But he noted that it was possible to securitise revenue from high speed rail services, so opening the door to private sector participation.
Theresa Villiers, Shadow Secretary of State for Transport, was 'confident that we are about to embark on another revolution in transport in this country.' Promising that 'if elected, our plans will go ahead', Villiers believed that high speed rail could 'address the perennial imbalance of prosperity between north and south'.