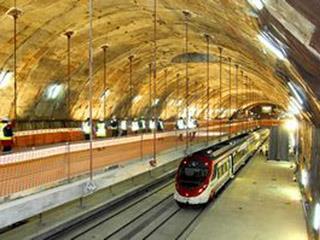 SPAIN: AECOM Technology Corp has acquired transport and environmental consultancy Inocsa Ingeniería, in a deal which AECOM President & CEO John M Dionisio said would benefit both companies and increase the US firm's expertise in the high speed rail sector.
'Inocsa gains access to the depth and breadth AECOM can offer, and AECOM enhances its high speed rail expertise with one of the most successful, experienced high speed rail firms in Europe', Dionisio explained.
Founded in 1976, Madrid-based Inocsa has been involved in high speed rail since the start of development of the Spanish network in 1987. It now has offices in Bosnia, Georgia, Honduras, Mali, Mexico, Romania and Peru, with 550 staff working on design, engineering, programme management and urban planning.