Book review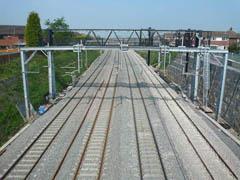 By Fumio Kurosaki
Over the past 20 years a variety of different models have been adopted for the introduction of vertical separation to the rail sector, many of which have been accompanied by moves to introduce some form of on-rail competition between passenger and freight train operating companies.
The separation of infrastructure management from train operations has brought improved financial transparency, and allowed the respective management teams to focus more closely on their core business. However, this has often come at the cost of greater complexity and a loss of co-ordination.
Originally started in 2006 as an activity within the UIC World Department, this doctoral thesis has been prepared by the Deputy Manager of the International Department of JR East Consultants under the supervision of Prof Chris Nash at the University of Leeds Institute of Transport Studies. As well as Europe, where separation is most common, it draws examples from various railways in North America, Africa and Asia.
In his investigation, Kurosaki has attempted to clarify the main drivers of reform, to examine the advantages and disadvantages of the various models, and to assess which is most appropriate for different market structures. He starts with an initial differentiation between operational and financial separation, and then considers whether or not competition is envisaged. Issues such as the holding group model and integrated operations are also examined, along with the impact of infrastructure capacity constraints and the responsibility for timetable planning.
The study emphasises that it is important to consider the full costs and benefits before introducing vertical separation, and concludes that the model to be adopted will depend on local circumstances as well as long-term objectives.
Yushodo Press Co Ltd, 3-42-3 Otsuka Bunkyo-ku, Tokyo 112-0012, Japan.
To purchase this book outside Japan, please use the British Library link below.