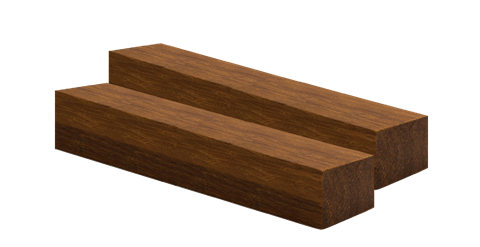 ASIA: A start-up branded TieBam is targeting Asian rail enhancement projects with a novel sleeper design produced from bamboo.
Following more than five years of research and development activity, US-registered TieBam plans to open a manufacturing facility in Taiwan through a wholly-owned subsidiary later this year.
According to Founder & CEO Jason Avraham, TieBam has patented a manufacturing process that 'densifies bamboo to provide an eco-friendly alternative to traditional wooden sleepers'. Because of its rapid growth and distinctive mechanical properties, bamboo can be 'stronger, more durable, longer lasting, and more environmentally-friendly than wood'.
The properties of its bamboo sleeper have been validated by a series of tests carried out at the University of Delaware, which runs a course on railway engineering and safety. These confirmed the sleeper's durability, flexibility and strength, the company says.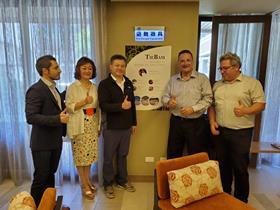 TieBam is initially looking to deploy its sleepers in the Middle East, tapping into the wave of railway construction taking place across the region. Southeast Asia is also a logical focus, since this is where TieBam will procure its raw bamboo, providing an important source of income for farmers.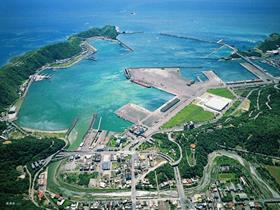 Avraham says that bamboo sleepers bring advantages in railway construction and renewal because the material does not require additional after-treatment with substances such as creosote in order to provide long term protection. It is also naturally impervious to insect infestation. This means the risk of soil and groundwater contamination from chemicals is minimised compared to alternative materials.
TieBam intends to launch production using approximately 50 000 tonnes of raw bamboo sourced from Myanmar, Cambodia, Vietnam, Indonesia and the Philippines. Its 6 500 m2 factory at the port of Su'Ao in Yilan will be able to produce 500 000 units per year, operating 24 hours per day. 'We are hoping that the 6 000 tonne hydraulic press will be finished by October and that we will be operational by the end of the year', Avraham says.
The company already has plans to expand by opening a second production facility on the site in Yilan.