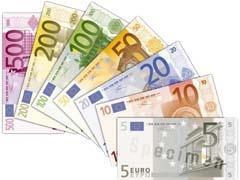 SPAIN: Rolling stock manufacturer CAF has announced profits of €124·3m for the 2009 calendar year, up 17·5% on 2008. Export orders accounted for 42% of the net turnover, which at €1¡¤25bn was up 25% on the previous year. Ebitda was up 32% to €162·6m.
CAF's order backlog as of December 31 totalled €4·3bn, of which 55% was in connection with international projects.
Significant orders in the past year include a €70m contract to supply 12 three-car trainsets to Metro de Medellín in Colombia and a €139m order to supply 30 four-car trains for the Kadiköy – Kartal metro line which is under construction in Istanbul.
CAF's €70m tender to supply 30 low-floor trams to Beograd was selected in preference to a lower bid from Croatian supplier Konar, and in December Mexico City's STC agreed to lease 30 seven-car trains under a 15-year service provision contract which could be worth up to €1bn.l