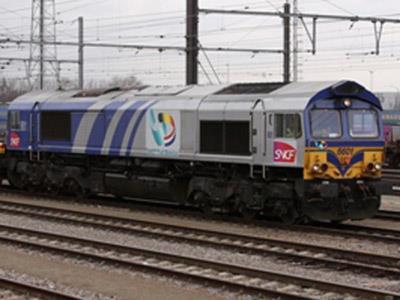 EUROPE: French National Railways' freight logistics business SNCF Geodis announced on February 11 that it was bringing all of its international rail haulage activities together under a single brand.
SNCF Geodis says it now has 50 000 employees and a network covering 120 countries, with an annual turnover of €8bn. It believes that the creation of Captrain will help the operator 'better meet the needs of its clients, carriers and forwarding agents and their increasingly European transport flows'.
Captrain is intended to consolidate the international business following a series of acquistions and regional expansion projects over the past two years. The biggest of these was the purchase of the former Veolia Cargo operations in Benelux, Germany and Austria. SNCF subsidiary Logistiques Partenaires SA officially acquired all the shares of Veolia Cargo SAS with effect from December 1 2009.
Although Captrain will have a single brand, it will still operate through a number of regional businesses. Captrain Benelux brings together the activities of SNCF Fret Benelux, Veolia Cargo Belgium, Veolia Cargo Nederland and ITL Benelux. Captrain Deutschland groups SNCF Fret Deutschland with Veolia Cargo Deutschland, which includes the former rail4chem operations, whilst Captrain Italia merges SNCF Fret Italia and Veolia Cargo Italia.
And whilst no consolidation is needed in other regions, Freight Europe UK and VFLI Romania have also been rebranded as Captrain UK and Captrain Romania respectively.