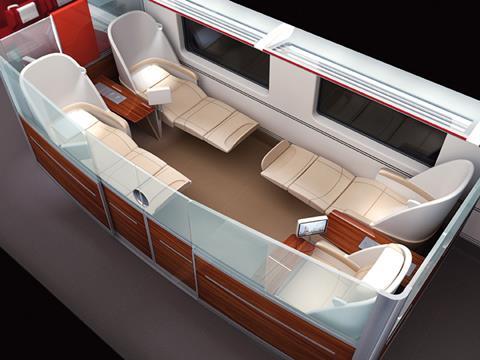 CHINA: The Ministry of Railways has awarded a contract for 80 more high speed trains to the Qingdao-based Bombardier Sifang joint venture. The 27·4bn yuan order covers 20 eight-car and 60 16-car trainsets, designated Zefiro 380. Deliveries are expected to start in 2012 and run until 2014.
With a maximum design speed of 380 km/h, the trainsets are intended to boost Chinese Railways' high speed fleet as more of its new Passenger-Dedicated Lines come into service. At present CR has 5 455 km of new line under construction which is scheduled to open by 2012, plus a further 11 345 km at the planning stage.
Bombardier Transportation President & Chief Operating Officer Andre Navarri described the deal as 'a landmark order', which he said was 'the result of a positive and productive, long-term relationship'. The order covers a total of 1 120 vehicles, which will be assembled in Qingdao. Design, project management and component manufacture will be shared between Chinese and European plants.
Established in 1998, Bombardier Sifang (Qingdao) Transportation Ltd is a joint venture between Bombardier and CSR Sifang Locomotive and Rolling Stock Ltd. It has delivered more than 1 000 passenger vehicles for the Chinese market, including both high speed trains and loco-hauled coaches.
The joint venture is currently delivering 20 sleeping car trainsets of 16 cars, which are designed for 250 km/h operation, together with a similar number of 250 km/h trainsets with conventional seating for 1 300 passengers. These follow two earlier builds of wide-bodied eight-car trainsets, designated CRH1 by the operator.