MATISA: Swiss track equipment specialist Matisa shows little sign of suffering in the global recession as orders continue to arrive from railways across the world.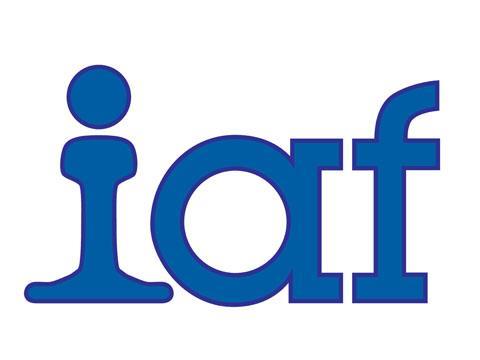 'We have a full order book and two to two and a half years of work at the moment', remarks Rainer von Schack, Director General of Matisa Matériel Industriel SA, when asked about the effects of the current global financial crisis. The promised economic revitalisation programmes offer hope that in the medium to long term rail businesses will continue to prosper, he suggests, adding that 'without false modesty I believe that railways are now an important industry, in which our role is to help keep rail services safe and efficient. I'm very optimistic that rail is becoming more important in terms of investment and indeed in terms of public opinion.'
Referring to projects for launching new inter-city passenger services in the USA and to China's rapidly expanding rail network, von Schack notes that politicians are more supportive of rail than in the past. Rail's renaissance is likely to continue, he believes, noting that its environmental credentials work strongly in its favour.
Judging by Matisa's plans to exhibit a wide range of products at iaf 2009 in Münster and by the busy workshops at its Crissier factory near Lausanne in Switzerland, von Schack's remarks are amply justified. In January this year the company opened a new machining workshop which releases space to expand assembly work.
Marketing Director Jörg Marbach says that the company's main focus is the European market, with the Swiss domestic business accounting for around 20% of turnover when viewed over the long term. Matisa is also very active in China and Japan, while Brazil is a recent area for new business. Major contracts have been signed with Brazilian mining giant Vale, and this year Matisa will deliver two B 45 UE tamping machines. One will be metre gauge for use on the Vitória a Minas line and the other will be of 1 600 mm gauge for operation on the Carajas Railroad. Both are heavy haul railways, and both are about to commence a major programme of track renewals and construction with Matisa's help — next year the Swiss company will supply two complete P 190 track renewal trains to Vale, one each for Vitória a Minas and Carajas.
In the past Matisa has secured several major contracts in China, delivering two P 95 relaying trains and two TCM60 tracklaying machines.
To demonstrate its track renewal capabilities, Matisa will have on display at Münster a P 95 relaying train being acquired by Eurovia Travaux Ferroviaires, part of the Vinci group. Similar to relaying machines supplied to companies in Italy, the Netherlands, Sweden and elsewhere, the P 95-ETF is relatively unusual in that, to meet safety regulations, sleepers are carried in pallets which keep the sleepers in line with the track rather than at right angles to it. Pallets of new sleepers are transported along the train by portal crane and then turned into the traverse position ready for placing on the ballast bed. Similarly, old sleepers are removed and transported to waiting pallets which are then turned before a portal crane collects them for transfer to storage wagons.
The P 95-ETF machine has an 'integrated ballast handling system'. This excavates the ballast, which is transported for storage in hoppers at the rear of the machine where it is distributed on the relaid track. This allows the trackbed to be lowered if required. A dynamic ballast plough is fitted to ensure that the ballast is evenly distributed before new sleepers are laid down.
As many French tracks are laid with twin-block sleepers joined by steel tiebars which are weakened over time by rust and thus are easily ruptured during relaying operations, the P 95-ETF has two sets of sleeper handling equipment to ensure that the sleeper blocks are firmly gripped on both sides, so providing a smooth renewal operation at high output rates.
Narrow gauge equipment
Visitors looking for the latest tamping machines at Münster will find Matisa's B 40 UM-4 machine which has been built for Swiss contractor Sersa Group. This is a metre-gauge unit destined for use on Swiss metre gauge railways, including the Rhätische Bahn and Matterhorn Gotthard Bahn, where a major programme of track improvements has proved necessary. Fitted with the latest version of the Palas 'absolute track geometry' guidance system, this compares the alignment, levelling and cant with reference points on overhead line masts and other fixed infrastructure points to achieve considerable precision and maximise track quality. The machine can operate on curves with a radius of just 40 m.
Another metre gauge machine at Münster will be a B 20 Metrolino tamper for Société Metrico. Just 14·5 m long, this machine has extendable jacks that allow it to load or unload itself on or off a lorry. It can also be fitted with 750 mm gauge bogies to tamp lines of this gauge.
For standard gauge tamping operations Matisa will show a B 66UC for German contractor Strabag Rail, which has ordered two such machines — these will be only the second and third tampers of this type to be delivered to a German customer. Marbach comments that the B 66UC has been 'a big success', with four sold to Italy, two to Switzerland, two each for British and French contractors and one to Finland.
Excavator premiere
Matisa is hoping to attract considerable attention at Münster when it unveils the first W+ ballast excavator which has been designed specifically for a continuous high output switch and crossing renewals process. Again, the customer is Sersa Group in Switzerland, and the objective is to cut the time taken to replace pointwork, the ultimate target being complete replacement within a possession of only a few hours. The W1+ is a standard gauge machine which excavates ballast using two large cutter wheels that can be positioned to scoop ballast across a 4 m wide section. The used ballast is lifted on to conveyors and taken to a Reiner machine for screening.
Like the W+, the Reiner + is mounted on crawler tracks. When this vehicle is fully loaded with used ballast, it transfers it to an adjacent AVES+ hopper wagon. The AVES+ wagon is also mounted on Crawler tracks, taking its load to a similar AVES rail mounted wagon positioned away from the switch and crossing site.
Also expected to draw customers at the German exhibition is a R24 ballast regulator for Strabag Rail mounted on two bogies and a separate single axle. The machine has three brushes, the last of which ensures that the ballast profile is correct around the rail fastenings. Machines of this type have previously been supplied to Colas Rail in France and to Norway, but such a unit has not previously been used in Germany.
Also at Münster will be a M 1200 ultrasonic rail flaw detection car for SNCF. Able to run at 120 km/h, it has a working speed of up to 80 km/h and is fitted with TVM430 train control for operation on lignes à grande vitesse.
Matisa's Japanese customers include contractors Union and Kotsu Transport Construction & Engineering Corp, both of which are part of the JR East group. Shortly to be delivered to each company in conjunction with Matisa's Japanese subsidiary is a B 50 J A8 continuous action plain line tamper for operation on 1 067 mm gauge. Two of these machines are already operating in Japan. Both of the new machines are fitted with sound protection devices to reduce noise emitted from the tamping units.
Six tamping machines are on order from Balfour Beatty in the UK. Two are B 66 UC machines with continuous tamping ability, and four are B 41 UE units; similar machines have been supplied in the past to Grant Rail and Colas Rail UK.
Reflecting the upswing in traffic on the UK network, Matisa has obtained several important contracts, not least of which was the supply of a high-output relaying train able to replace track at the rate of 300 m/h to 400 m/h. Marbach says that this has proved to be 'a triumph', and that the high-output programme 'is just a success story'; he pays tribute to Network Rail's high output team and its contractor First Swietelsky for their role in achieving this performance, which includes 'nearly 100% availability'. A second improved P95 relaying train is currently under construction for delivery in the second half of 2010.
Also under construction in Crissier during late February were three WTM point transport units able to carry turnouts in the tilted position. The customer is Euroswitch, which is owned by Sersa and SBB. This will bring the total of these machines in use in Switzerland to 23; they are used to help SBB replace 400 to 500 sets of points a year.
Sharing the assembly shops in Crissier are a number of rail grinding machines which Matisa fabricates for Genève-based Speno International. The grinding units are supplied by Speno for Matisa to install as the grinders are assembled.