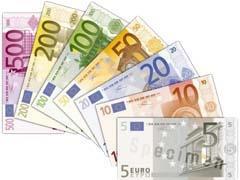 Belarus: Czech freight company OKD Doprava has bought a 90% stake in Belterminal, operator of the container and transhipment terminal at Brest on the Polish border.
Belgium: B-Cargo has selected Ab Ovo's Rail Cargo System to replace its current applications supporting planning and settlement.
Malaysia: Bombardier and Hartasuma have won a €45m contract to extend the peoplemover at Kuala Lumpur International Airport and supply three CX-100 vehicles.
Mongolia: Under a co-operation agreement signed last month Russian Railways will assist with developing transit traffic and refurbishing rolling stock. MTZ may take an equity stake in a Russian or North Korean port.
Russia: Citing the financial crisis, RZD has postponed its plan to sell a 25% plus one share stake in Refservice (RG 12.08 p934).
UK: In November SNCF's Freight Europe subsidiary began a regular service carrying steel coil between Immingham and Birmingham for DFDS Tor Line; train operation is subcontracted to Colas Rail.
USA: Port Authority of New York & New Jersey has purchased New York New Jersey Rail Corp, operator of a fleet of wagon ferry barges providing a direct connection between the national network and Long Island.