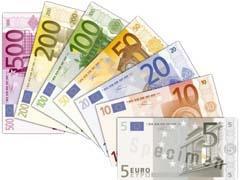 Germany: Siemens Mobility is to install its MSR32 control system to cover 88 tracks at DB Netz's Maschen hump yard near Hamb urg by mid-2013.
Norway: Thales has selected BelAir Networks to provide wi-fi infrastructure for the Bergen tram line which opens next year.
Poland: A consortium led by Halcrow and including Scott Wilson and Egis Rail is undertaking a £10m 36-month study of the feasibility of modernising the Warszawa – Kraków/Katowice CMK line for high speed operation (RG 10.09 p8).
Slovakia: ÖBB subsidiary Rail Cargo Austria has announced plans to acquire a 34% stake in private operator Express Rail; RCA already holds a one-third stake in Express Slovakia, which owns 30% of Express Rail.
Sweden: SL has awarded Kone a six-year contract to maintain lifts and escalators on the Stockholm metro from January 1.
Turkey: MerMec is to install Automatic Traffic Examination Stations to monitor wheels at Ankara, Afyon and Malatya as part of a track inspection contract covering 4150 km of the network.
Alstom has awarded Nexans a €3·3m contract to supply 1350 km of signalling and low voltage cable for the Marmaray project.
USA: In September the Commonwealth of Massachusetts reached an agreement to purchase two sections of CSX line to enable more MBTA commuter services to run to Worcester and the introduction of services to Fall River and New Bedford. Freight trains will continue to use the lines.