CAPACITY: Complex modelling techniques are used increasingly both for real-time decision-making and to prepare longer-term business plans. However, as Peter Koning of Faber Maunsell explains, the extent to which theoretical capacity differs from that available in the live environment is a significant concern.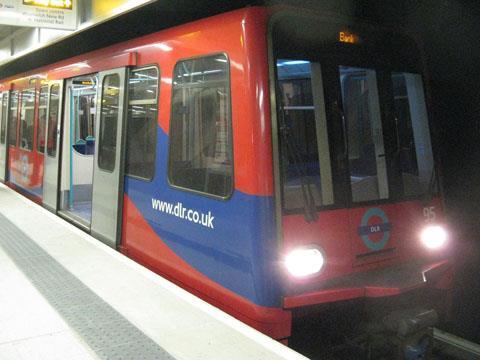 Understanding the availability and use of capacity is a core function of any railway organisation. Over the last 20 years, the industry has witnessed an explosion in the use of ever-more sophisticated modelling techniques, enhancing understanding of how the railway will operate under new or changing operating scenarios. These techniques allow almost any type of change to infrastructure, rolling stock or timetable to be tested before implementation, avoiding the risk of real-time failure.
However, the interpretation of results created by such complex modelling methods has inherent risks, the most significant of which is arguably the disparity between theoretical and actual capacity. This difference can partly be explained by inaccurate assumptions made within the modelling process. In a growing number of cases however, the difference between what a railway network is theoretically capable of delivering and what it can do in practice is critical, and relevant to the quality of decisions required by project planners.
Most models will incorporate an element of risk-minimisation, which has the effect of potentially increasing the gap between actual and theoretical capacity. As a consequence, users seeking to deliver high levels of theoretical capacity will demand higher levels of asset provision and performance, which can have a direct impact on the viability of the project.
Inaccurate detail
Faber Maunsell has been involved in a number of capacity planning studies in recent years, and we would suggest that there are three main areas where a more qualitative approach to capacity evaluation could be applied. These include activities associated with new or rapidly-growing networks, projects at an early stage of development and studies covering complex routes.
Policymakers, particularly in the financial and political arenas, need to base investment decisions on a sound understanding of a network's current capability and future capacity needs. While the limitations of existing routes may be broadly understood, specific detail can sometimes be inaccurate and subject to frequent change. In this context, complex modelling, although superficially robust, often has limited application when set against the availability of study funding, the likely size of the analysis area and the reliability of input information.
Clearly, the use of detailed simulations for projects in the initial phases of development seems attractive. Simulation aids understanding of potential impacts and allows alternative strategies to be evaluated. But such an approach is resource-hungry and, given the large number of assumptions needed, outputs are always subject to interpretation and inaccuracy. In the worst cases, the resulting projects run the risk of being driven by the modelling. Management expertise is eclipsed by the emerging outputs and stakeholders can use information selectively to justify their individual requirements.
Increasingly, railways are turning to the concept of total route strategies to plan long-term development and acknowledge the integrated nature of railway operations. The nature of these studies invariably involves numerous interested parties, and an essential component of any project is the effective communication of ideas and proposals. In this context, the complexity of the latest analysis methods makes presentation difficult.
Achieving consensus between project partners often remains an unfulfilled objective. We have sought to develop a range of presentation techniques that allow route capacity considerations to be easily identified and interpreted by end-users and stakeholders both within the rail industry and beyond it.
Peter Koning is Director of Rail Operations & Planning at Faber Maunsell, where he has recently worked on the Bulgarian general transport master plan and the Felixstowe - Nuneaton capacity enhancement programme. Peter joined the company from Network Rail in 2007.
Recent Faber Maunsell capacity studies
Bulgaria General Transport Master Plan Aug 2008 - Ongoing
Felixstowe to Nuneaton freight corridor Mar 2008 - Ongoing
New Cross Gate station demand study Jan 2008 - May 2008
Docklands Light Railway capacity enhancement June 2004 - Oct 2008
Calder Valley line enhancements Jan 2007 - July 2007
Wakefield Westgate Railsys Nov 2006 - Feb 2007
London Rail corridor plans Mar - Aug 2005
Kingston Park transport study Apr - Sept 2004
Edinburgh Tram Line 2 Jan 2003 - Mar 2004
Kildare - Dublin Heuston upgrade business case 2002
Cork Station feasibility study and scheme design June 2001