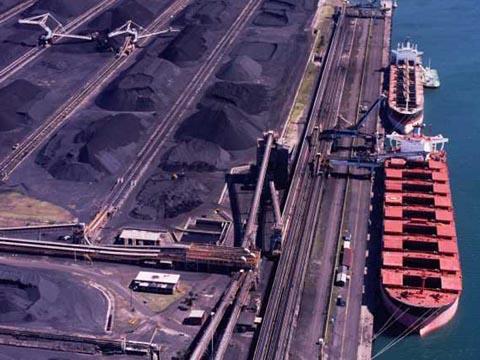 PLANS have now been confirmed for the phased rollout of ECP braking on Spoornet's Richards Bay heavy haul coal line. Described at the IHHA conference in Kiruna by Marshall Beck of New York Air Brake as 'the first real fleet implementation', the project requires 230 locos and 6 735 wagons to be fitted.
Two complete trains, one equipped by NYAB and the other by Wabtec, are to be ready for operation by the end of 2007. After field trials, conversion of the rest of the fleet with the same 'stand alone' equipment is due to start in May 2008 with all vehicles fitted by June 2009.
The combination of 10% higher speeds, a 70% reduction in stopping distances, a 6% cut in wheel temperatures and a 16% reduction in trip times means that ECP braking 'really gets you to your business case', according to Beck.
A specific problem was the need to avoid fitting older locos used by small privately owned mines to haul feeder trains. NYAB has developed a Limited Brake Pipe Emulation device that allows the locos to haul trains of 25 to 50 wagons whose ECP equipment is reconfigured to act as if standard air brake equipment were being used.
For trains up to 100 wagons a fleet of 10 transition vehicles will be built. These will replicate the ECP control equipment as fitted on a Spoornet loco with a control pack contained in a theftproof and waterproof container. Linked by wireless to a portable display device in the loco cab, the pack will output control commands and power the 230 V train line.
From Ermelo the 200-wagon consists will be hauled to Richards Bay by an ECP-fitted Spoornet loco.