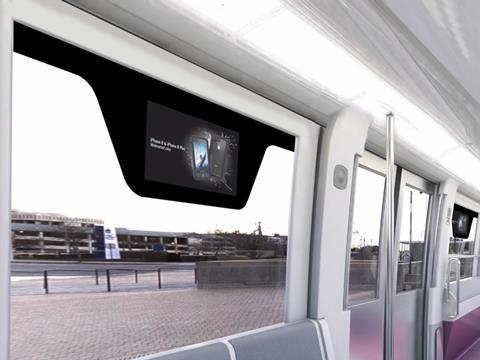 OSG: Israel-based glass manufacturer OSG is showing its ScreeneX embedded glass screen technology at the UITP Global Public Transport Summit 2019.
Products on OSG's stand include the TRN 21-21T dual-sided partition, which combines a digital display on one side and a touchscreen interface on the other. This has been trialled onboard Bombardier Transportation suburban trains in Germany and on Kinkisharyo light rail vehicles in New Jersey.
OSG is also showing its TRN 38-LED dual-sided display for vehicle side windows. The external side features an LED sign and the internal side has a widescreen LCD for displaying passenger information.
ScreeneX has already been deployed in numerous station and outdoor applications.